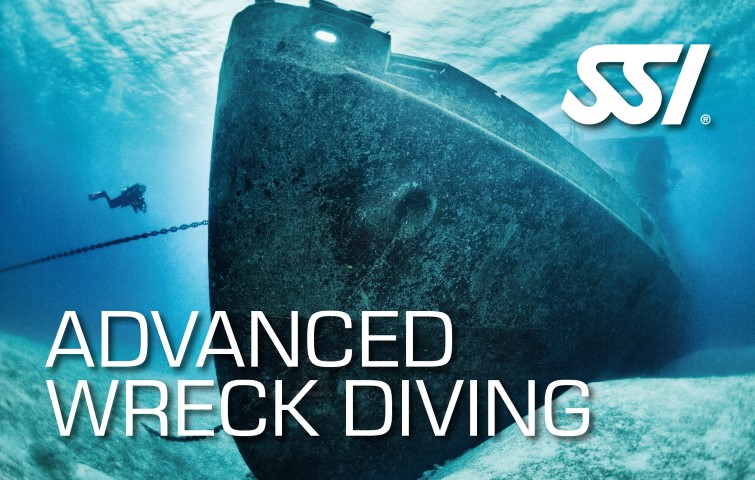 Take your wreck diving to the next level by learning how to safely dive within the daylight zone into wrecks with an overhead environment.
The SSI Advanced Wreck Diving certification includes theory (both online and in-person), one optional pool/confined water dive, and two open water dives.
Go further in your wreck diving with this in-depth course. Get in touch today to get started!
Topics covered include:
– recapping topics from Wreck Diving
– environmental considerations of advanced wreck diving
– specialised equipment and selecting appropriate kit
– considerations for planning advanced wreck dives
– awareness, attitude, and communication
– overhead buoyancy control
– specialised finning techniques
– laying & using safety lines
– proper use of equipment
– extra safety considerations, hazards, and risks
– emergency procedures
– psychology & stress management
– history, ecology, and conservation
Course Prerequisites:
– SSI Open Water Diver certificate
– SSI Wreck Diving certificate
– Must have good buoyancy control (Perfect Buoyancy recommended)
– Medical history form
– Age 15+
Speciality course prices can be found here.
To book on to this course, simply get in touch.
---