"The greatest danger to our planet is the belief that someone else will save it."

Robert Swan
We believe in reducing our waste, reusing what we can, and recycling as much as possible. Take our trade-in equipment initiative, for example. It's run as a part of our on-site shop, which is made out of recycled shipping containers – just like the rest of our Plymouth Dive Centre!
We have a number of conservation projects to get involved will in the Plymouth, Devon area. Read on to find out more…
Seagrass Restoration Project
We're working alongside the National Marine Aquarium to restore seagrasses in Plymouth Sound. They are growing up to 25,000 plants each year with the aim to restore four hectares of lost meadow habitat. This project will play out over many years and include lots of monitoring to check on progress.
Why seagrass? They're incredible plants and super important to our environment for a number of reasons. Found on every continent bar Antarctica, they absorb carbon extremely efficiently, they provide habitats for our fish, they produce oxygen, *and* they help to prevent erosion. All in all, these flowering plants are absolute powerhouses in their contribution to our environment.
They're also the fastest disappearing habitat on the planet, declining by about 7% each year.
This is sure to be one of the most interesting and important projects going on during our lifetimes, which you can help out with!
Find out more:
– National Marine Aquarium Seagrass Restoration
– Ocean Conservation Trust Collaborative Seagrass Restoration
– Ocean Conservation Trust Seagrass Reforestation Project
Eggcase Conservation Program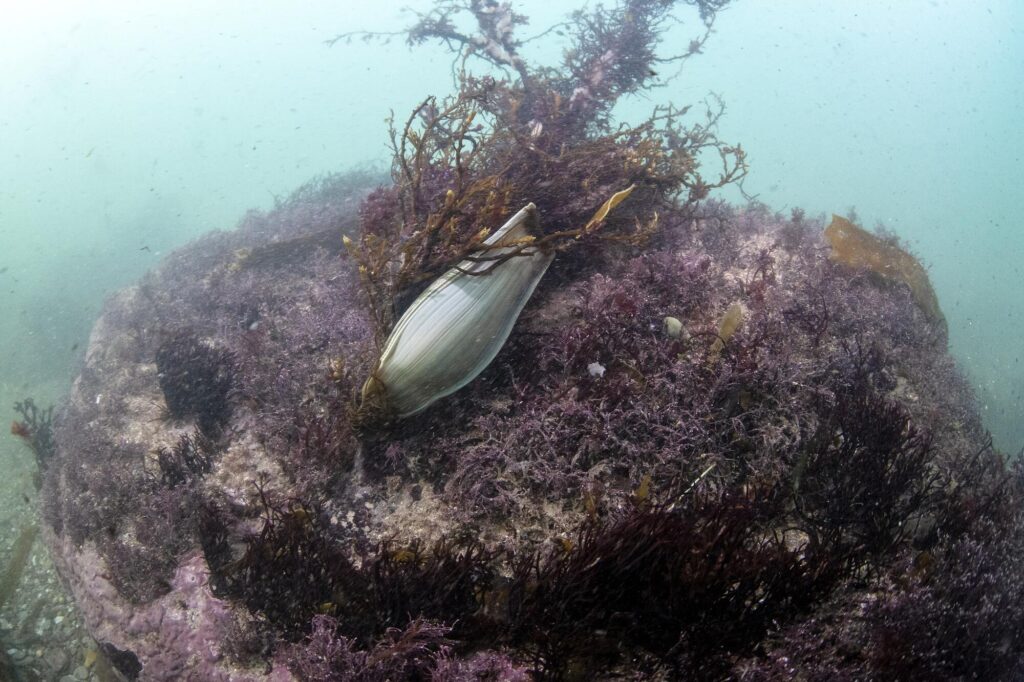 All year round, we look out for eggcases both above and below the surface, and record our findings to help with research into their presence and diversity in Devon waters.
Often very well camouflaged, it's always a fun and exciting trip out when we go hunting, and it's great to be part of an activity which is taking place around the globe.
We measure and identify the species we find, learn about the life cycle of rays, skates, and sharks, and often divers are interesting in continuing the learning by completing their SSI Shark Ecology certificate and/or booking on to go on one of our Blue Shark Trips when the season is right.
For more info, check out:
– Shark Trust Great Eggcase Hunt
Beach Clean Projects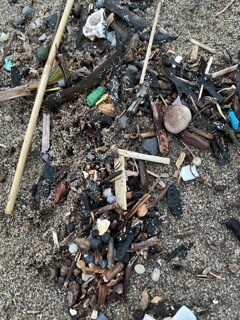 We've all seen our fair share of rubbish on local beaches, and we all know how bad it is for the environment. From entangling marine animals to entering both the human and animal food chain, as well as negatively impacting climate change, our use of plastics must change.
We take great care to educate our young divers on the damage caused by ocean plastics and other litters, what can be done about it now, how to create less waste in future, and we encourage safe and fun beach cleaning activities.
Once the plastic has been collected, we can then turn it in to something wonderful – the kids have many original ideas about art projects they can make, and we support their creativity!
Useful links:
---