Scuba Rangers is a programme designed for children 8-12 years old that want to dive into the world of Scuba. Captain Kelp, Puffer and a crew of fun diving characters will teach your children the appropriate skills and safety aspects of Scuba Diving, along with our instructors.
The programme has many different ways to earn recognition; we have Red Ranger, White Ranger Blue Ranger, Black Ranger and Demo Ranger badges to earn as your children progress through their diving career.
All the Scuba Ranger classes are taught in an indoor pool by specifically trained instructors who will introduce your child to the wonders of the underwater world.
Scuba Rangers isn't just a diving course; it is a long term activity. We will not only teach your children about the underwater world, we will also educate them on conservation. Once a month they will take part in a land-based activity tailored to teaching children how to protect and conserve our oceans.
Safety:
Safety is our main priority; Scuba Rangers can only be taught by specially trained instructors in a confined pool with a maximum depth of 4m. In depths more than 1.5m there is a one-to-two divepro-to-student ratio.
Scuba Rangers Philosophy:
To keep it simple and fun, we have designed the SCUBA RANGERS Star, which defines the five points of a successful SCUBA RANGER:
Proper Knowledge: Rangers must learn the rules of responsible diving.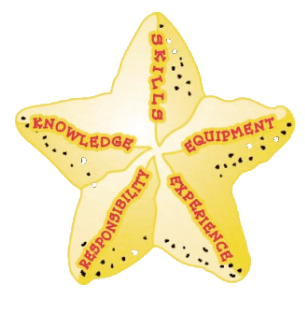 Proper Skills: Rangers must learn and practice basic scuba skills.
Proper Equipment: Rangers must learn to use basic scuba equipment, and should own snorkelling equipment, and properly maintain and care for all their equipment.
Proper Experience: Rangers should maintain diving proficiency, dive within their limits, and continue to learn more about scuba and water exploration.
Responsibility: Scuba Rangers begin out of the water, focusing on becoming comfortable with the idea of diving, and learning about breathing, helping peers, and becoming familiar with equipment. Each ranger is not only responsible for themselves but also their buddy.
Training is broken out in 5 different levels. The kids are taught the skills and knowledge they need to become safe and successful divers in a fun yet controlled environment.
Step 1: Red Ranger – Kids demonstrate their swimming skills and learn how to snorkel with a mask, a snorkel and fins. How to help other children is also emphasized. And most importantly, so is having fun!
Step 2: White Ranger – Would be divers are introduced to diving equipment. What are these things for and how do we use them? Rangers then go into the pool with equipment for the first time.
Step 3: Blue Ranger – Rangers learn new diving exercises in the pool such as how to float in the water.
Step 4: Silver Ranger – Children play games underwater while wearing diving equipment to increase their comfort and practice the diving techniques they've learned so far.
Step 5: Demo Ranger – Your proud children are able to "teach" diving to parents, siblings, and friends by doing demonstrations of the skills they've learned.
After completeting the Demo Ranger, students can go on to becoming Scuba Ranger Club Members where they will receive a certificate and membership card.
Kids become part of a network of Scuba Rangers, who can then swim together, talk about scuba, and go on field trips to aquariums or movies about ocean life. Scuba Rangers may then also complete any of the Scuba Rangers Specialties:
Buddy Ranger
Civics Ranger
Computer Ranger
Deep Ranger
Equipment Ranger
Marine-Life Ranger
Maze Ranger
Mile Ranger
Navigation Ranger
Night Ranger
Rescue Ranger
Search Ranger
Scuba Rangers meet every Friday Evening at 5pm and Sunday at 11am. Once a month Scuba Rangers will meet on a Saturday or Sunday to perform a land based conservation activity.
Membership is £99. This includes a Mares mask, snorkel and fin set and a backpack. Each session is £5.