Plymouth Spearfishing Courses
Spearfishing is a selective & sustainable method of fishing that has been used around the world for millennia, with early civilisations using sharpened sticks in local rivers and streams, though the sport has moved on a bit since then!
Dive under, explore a new playground, and experience first-hand why this sport is growing so rapidly.
We offer courses to help you gain a better understanding of breathing techniques, knowledge on maintaining and setting up your equipment, and the skills you need to hunt efficiently and safely.
Our Spearfishing Courses run once a fortnight.
You can view our upcoming dates on our Facebook page. Don't see the course you want? Need alternative dates? No problem, you can contact us for any queries!
A good freediver is what makes a successful spearfisher. If you'd like to give it a go without any commitment, we'd recommend signing up to a Try Freediving course which would lead on nicely to Spearfishing Basics.
Please note prices are non-refundable if cancelled within 24hours of event.
Our Courses
"Give it a go" Spearfishing Intro
Duration: 3 hours
Prerequisites: No experience necessary
Cost: £65
Discover the joy of catching sustainable food using the ancient, environmentally-friendly practice of spearfishing. We'll teach you the basics and provide all the kit to get you in the water for a hunting and foraging session.
We'll talk gear, techniques, species identification and safety precautions, before handling the speargun and having some target practice. Then we'll hop in the ocean where the fun begins!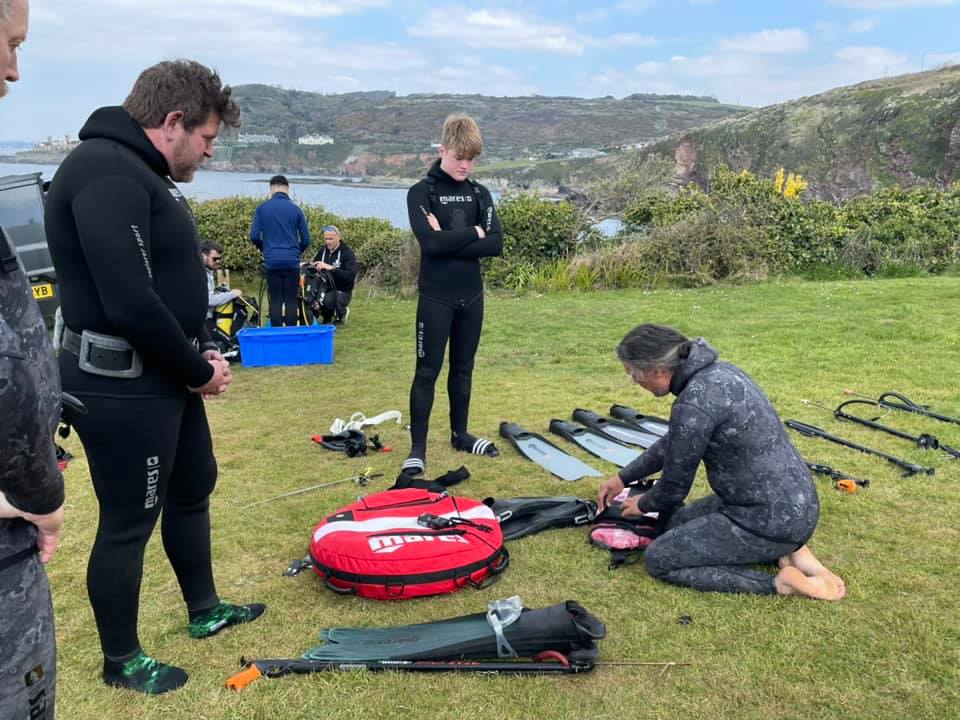 ---
Level 1: Spearfishing Basics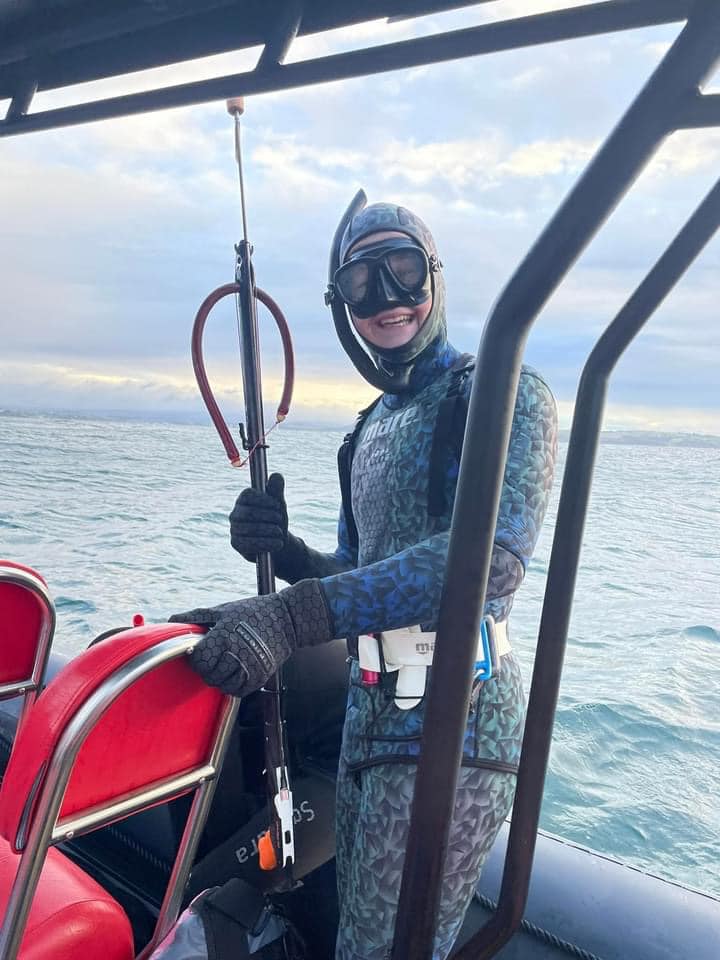 Duration: 1 day
Prerequisites: No experience necessary
Cost: £145
Covering all the basics to get you out hunting safely, this beginners course includes all theory and equipment. We'll work through key freediving principles, species identification, safety precautions and effective hunting methods, as well as:
– Buddy system procedures and rescue techniques
– Breathing techniques and exercises
– Weight safety, finning form and duck diving techniques
– Equalisation methods
– Spearfishing techniques and target practice
– Equipment set up and choice
– Loading and unloading a speargun
– Shooting a speargun
– Equipment care
---
Level 2: Spearfishing Advanced
Duration: 2 days
Prerequisites: Spearfishing Basics course or proven experience
Cost: £275
This course is designed for active spearfishermen and women who wish to develop their skills to safely dive deeper and hunt more efficiently. We'll introduce new hunting methods and work with you to refine your spearfishing technique.
Expand your knowledge and hit the open water:
– Recap of basic techniques
– Pinpoint areas for improvement
– Full review of safety procedures
– Duck diving with a speargun
– Descending and ascending with a speargun
– Spearfishing techniques
– Understanding species behaviour
– Debriefing and record keeping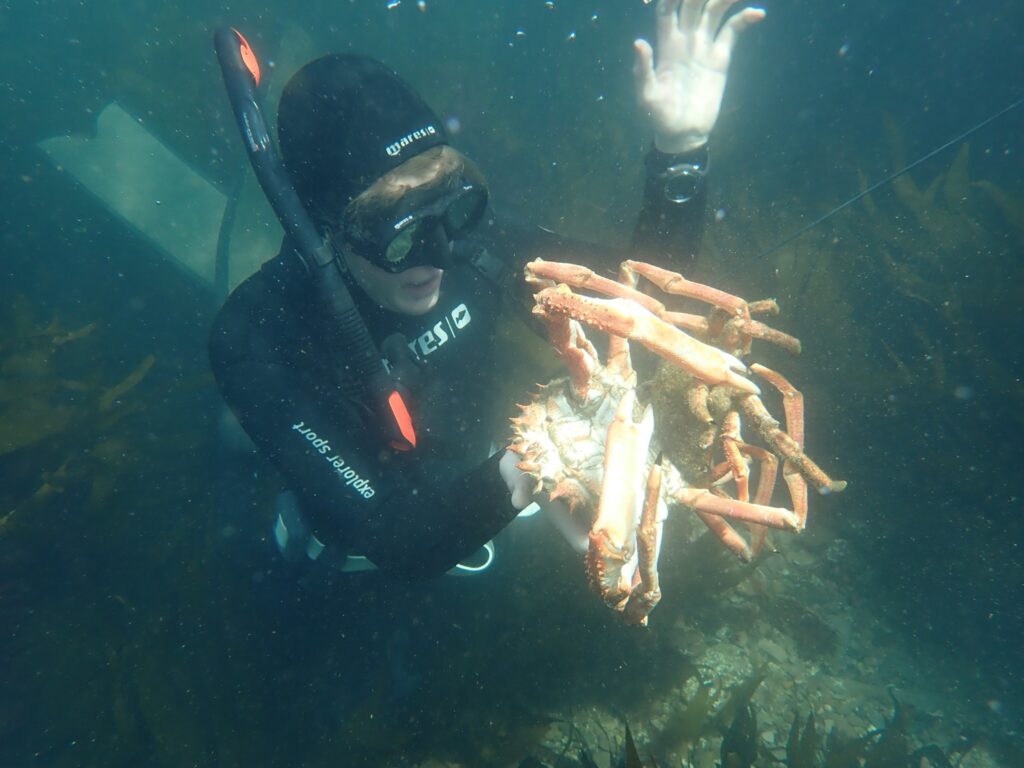 ---
Coaching and Guided Sessions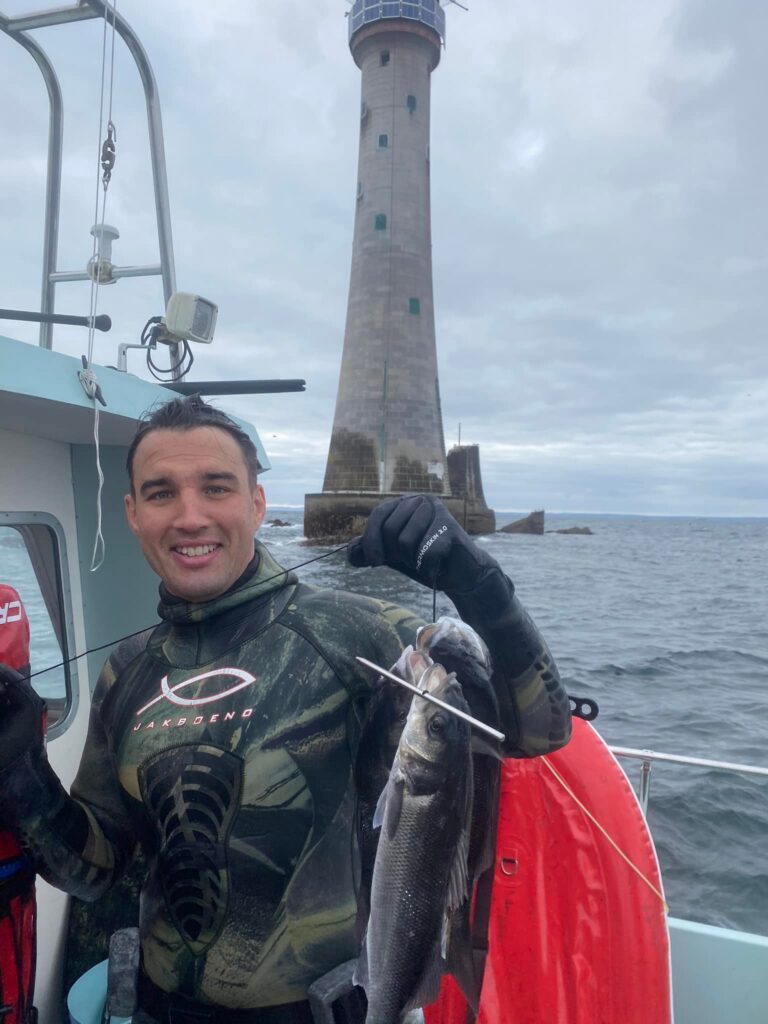 Duration: Tailored to requirements
Prerequisites: Spearfishing Basics course or proven experience
Cost: Hourly rate
These sessions are unique to each spearo. Our experienced instructors will tailor the content to your requirements.
We can work on technique, improve accuracy or simply enjoy time in the ocean finding the best hunting sites with a knowledgable local guide. The choice is yours!
Individuals and groups welcome.
---