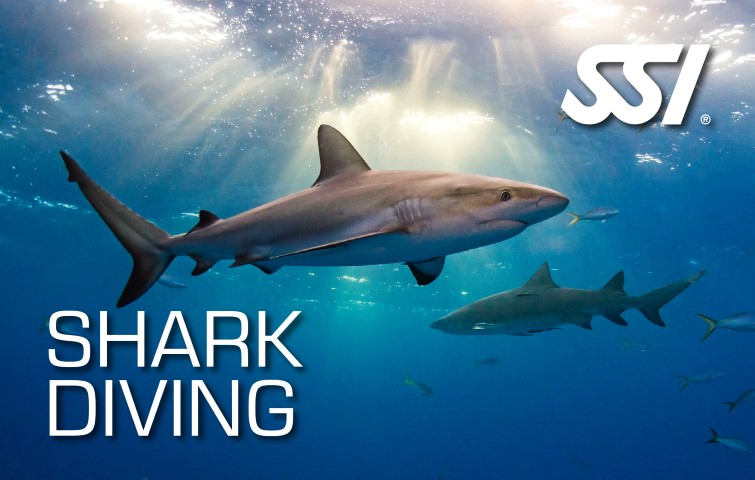 Often misunderstood, these animals are some of the most fascinating underwater creatures known to man. This is your chance to learn all about them, how to safely dive with them, and how to help them through conservation initiatives.
The Shark Diving course includes the SSI Shark Ecology certification, theory (both online and in-person), shark conservation, and three open water dives.
Experience the joy of sharks, have fun diving, and get involved with shark conservation in Devon. Sign up today!
Topics covered include:
– culture & history surrounding sharks
– shark's role & importance in the ecosystem
– shark classification & evolution
– different types of sharks
– where to find sharks
– shark anatomy
– shark development
– the six shark senses
– protecting sharks
– protecting humans
– how to interact with sharks
– emergency procedures onboard
Course Prerequisites:
– SSI Open Water Diver certificate
– Medical history form
Speciality course prices can be found here.
To book on to this course, simply get in touch.
---