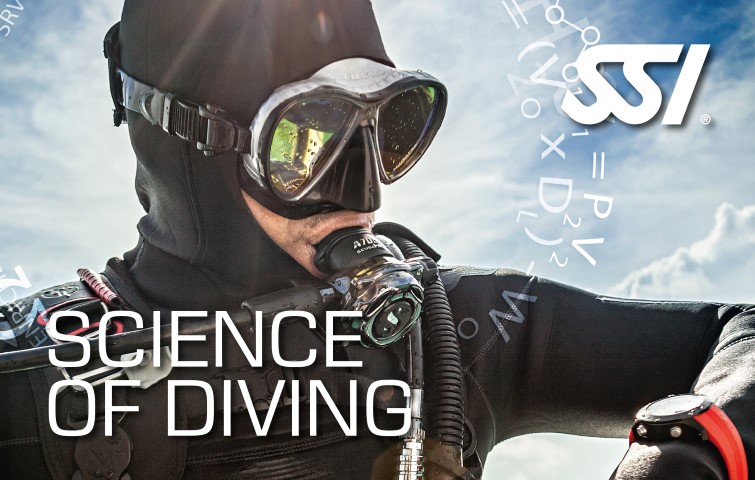 Want to *really* get to know the sport? Thinking about going professional? Take a deep look at the science behind all aspects of diving – from gases to marine life, the human body to movement of the seas.
The SSI Science of Diving certification is a theory-based course (both online and tailored in-person lectures) and all dives are optional.
Take your knowledge to the next level by signing up today!
Topics covered include:
– different measurements needed in diving
– buoyancy & buoyancy laws
– diving-related gases & gas laws
– energy in the underwater environment
– cardiovascular system & respiratory system
– temperature effects on the body
– effects of pressure on the body
– effects of nitrogen & oxygen on the body, and gas absorption
– dive computers
– importance of equipment
– different equipment, how it works, how best to use and care for it
– scuba oceanography, visibility, terrain, and movement of water/sea
– aquatic life (animals & plants)
– marine injuries & first aid
Course Prerequisites:
– SSI Open Water Diver certificate
– Medical history form if diving
Speciality course prices can be found here.
To book on to this course, simply get in touch.
---