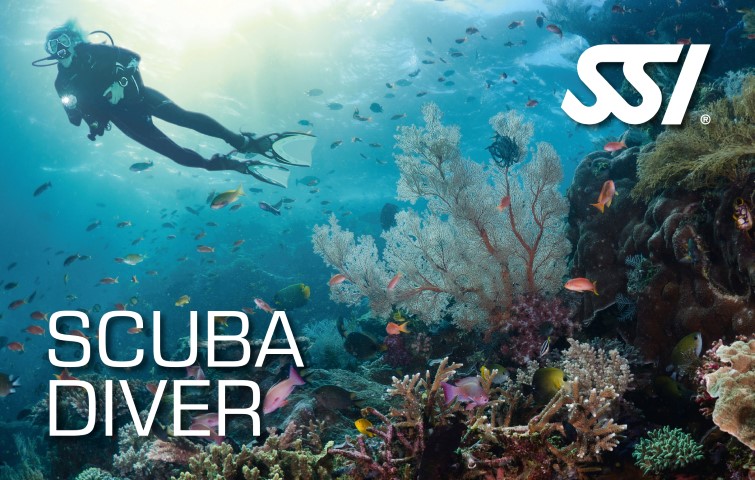 This program provides students with the training and experience required to dive in open water environments under the supervision of a dive professional.
The SSI Scuba Diver certification includes theory (both online and in-person), three pool/confined water dives, and two open water dives.
With additional training, the SSI Scuba Diver certification can be upgraded to the SSI Open Water Diver Certification.
Skills covered include:
– dive planning & checks
– scuba system assembly & disassembly
– entry & exit techniques
– buoyancy checks & buoyancy techniques
– controlled ascents & descents
– mask clearing, removal & replacement
– regulator retrieval
– safety stops & their importance
– stationary air sharing
– equipment care
Course Prerequisites:
– Medical history form
Learn scuba course prices can be found here.
To book on to this course, simply get in touch.
---