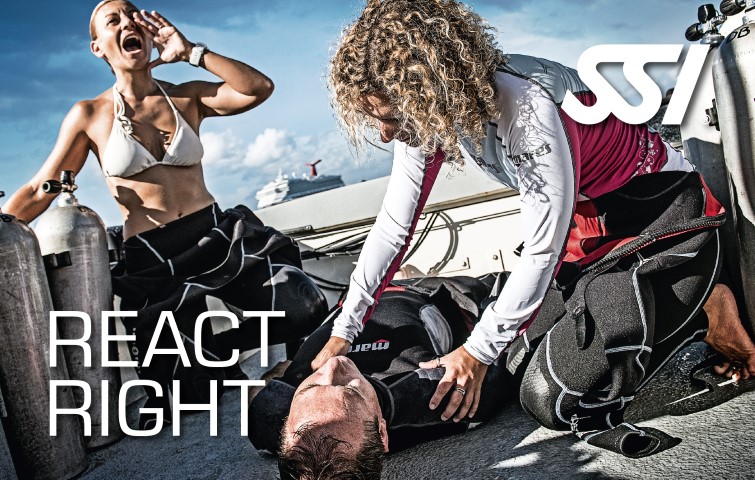 React Right is your in-depth diving first aid and emergency training program. Let us teach you the skills & knowledge required so you never get caught out.
The SSI React Right certification is a theory-based course (both online and in-person) with practical training elements.
Know what to do in an emergency. Sign up today.
Topics covered include:
– legal considerations & the cycle of life
– immediate response vs delayed response
– protective equipment
– situation assessment & initial response
– controlling bleeding
– burn management
– temperature-related injuries
– chest pains & stroke
– head or spinal injuries
– monitoring vital signs
– slings, splints, and braces
– respiratory arrest & drowning
– CPR
– AEDs
– emergency oxygen units
Course Prerequisites:
– Age 12+
Speciality course prices can be found here.
To book on to this course, simply get in touch.
---